Hike Location and Carpool
Attending: 2
Raabert Nixon +0
Rex, OK. At first I thought your photo was taken at the Pulgas Water Temple. But on further observation it appears to be the Sunol Water Temple. Which is correct? Oh. May I join your group. Robert Nixon
Peg +0

Tuesday November 30 2010
Sam McDonald County Park dayhike Tuesday
Organized by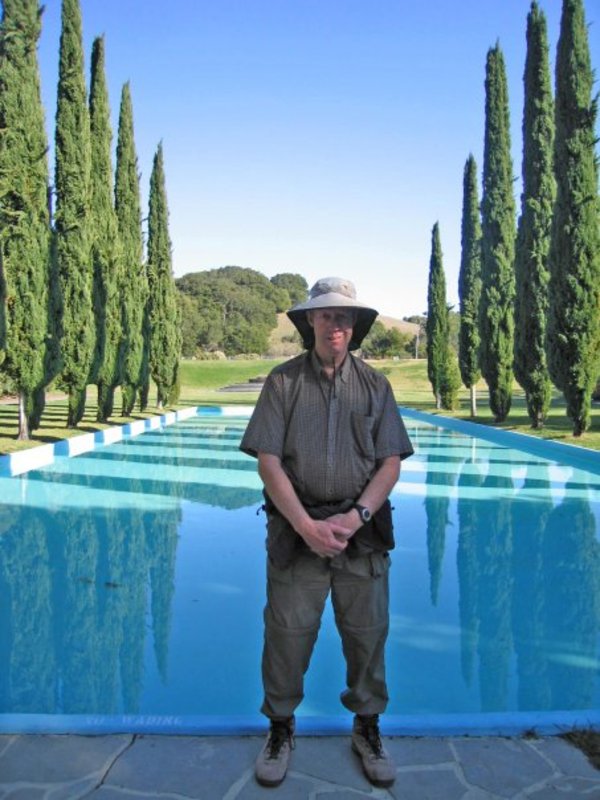 Location

Location not specified.

Time

11:00 AM - 3:30 PM

Miles

8

Feet of Elevation

2000

Group

Contact Phone

Rex h 650-365-3660 or c 650-644-8906
Will You Join? To RSVP,
I am bringing guests
Hike Description:
Come join us in this park just west of La Honda. We'll hike up and down the trails and fire roads of this lesser-known area, which is part of the Portola/Pescadero Creek/Memorial Park complex. Restrooms available at the start. $6 parking fee (seniors free). Back at the carpools by 4pm.
Carpool: 10am Homestead Square shopping center, next to Homestead Square sign on Homestead Rd., Cupertino
or 10:15am Edgewood Rd. & I280 Park & Ride west of Redwood City
Drive yourself: meet 11am in Sam McDonald main parking lot. From 101 or 280: Take Highway 84 (Woodside Rd.) west to La Honda. Turn left 1/2 mile past village center in La Honda onto Pescadero Road. The park entrance is on Pescadero Road 6 miles from the turn-off.
Park website:
http://www.co.sanmateo.ca.us/portal/site/parks/menuitem.f13bead76123ee4482439054d17332a0/?vgnextoid=e87bc8909231e110VgnVCM1000001d37230aRCRD&cpsextcurrchannel=1
Recommended Clothing:
The hike is about half shaded, so bring removable layers.
Recommended Food:
Bring lunch or snack, and your favorite beverage.
Cancellation Condition:
Dogs Allowed:
No
Have photos from this hike?