Tips For Taking Photos While Hiking
There are many different reasons people enjoy hiking, but there is one thing that we all have in common: A love of nature. We relish wildlife encounters, we like exploring new environments, and we find great reward in admiring the view from atop a hard-climbed hill or mountain. Save those moments forever and share them with friends and family by taking photos along the trail. These tips will help you take great hiking photos.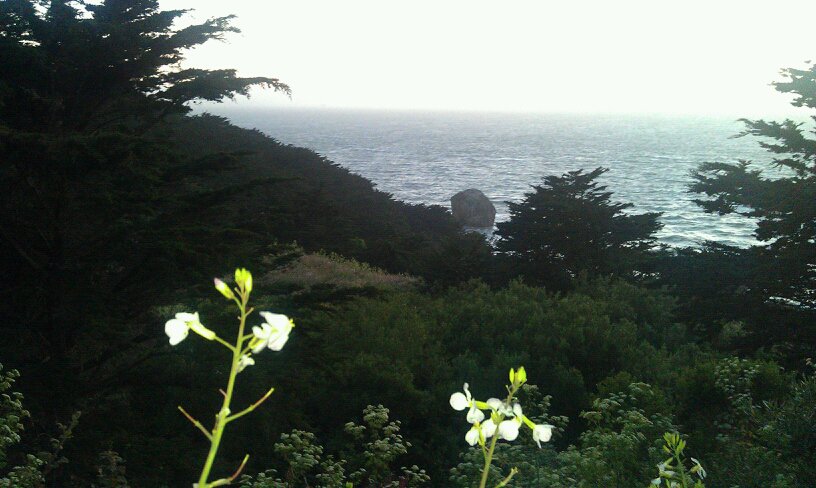 Keep Your Camera Handy
Some shots, especially wildlife photos, present an opportunity to be captured on film for only a brief window of time. Be ready to shoot pictures at a moment's notice by keeping your camera in a place that is easily accessible.
Carrying your camera on a neck strap is a good way to keep it at the ready, however this isn't always a practical option when hiking. If you keep your camera packed away, make sure it isn't buried under the rest of your gear; keeping it in a small exterior backpack pocket or in a waist pack will make it easy to find when you need it.
Protect your Camera From the Elements
There are some cameras specifically designed for outdoor use that are made to stand up to the elements. However, most of us own less specialized camera equipment that will need to be protected from the weather.
Avoid taking your camera out in the rain or other wet conditions. If you must shoot during inclement weather, take precautions to protect the camera. An umbrella will help shield the camera from precipitation; if you don't have an umbrella, holding up a poncho over the shooter's head will also work.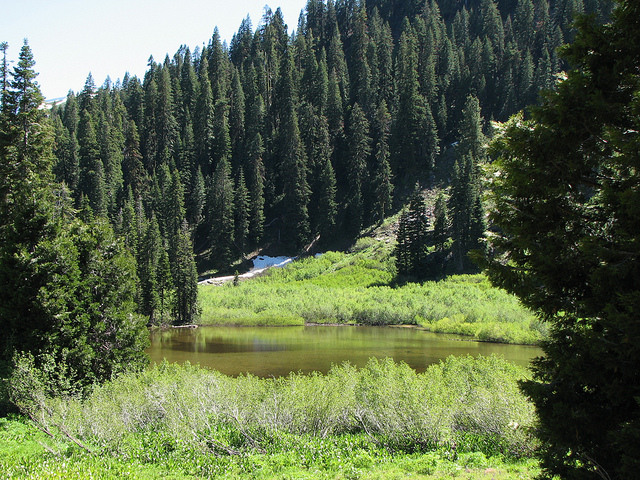 Even when your camera is packed away it can be at risk of damage from the elements. During wet weather, protect your camera by placing it in a sealed, waterproof container. Plastic boxes designed for carrying valuables while canoeing or kayaking work well for protection, but if a special container isn't in your budget, a zippered food storage bag is an economical alternative.
Shooting Tips
The secret to taking good photos is taking lots of photos. It can be difficult to tell how your pictures turned out when you're viewing them on a one-inch LCD screen, so taking several shots of the same subject matter will increase the chances that one will turn out perfectly. Also try shooting your subject matter from as many angles as possible.
Even if you have a basic point-and-shoot camera it is important to make sure that you are using the proper settings for your shot. In particular, pay attention to the settings when taking a close-up picture, also called a macro.
Remember, there are many things you can easily correct or improve upon with some very basic photo editing. Details such as cropping or adjusting the exposure or colors of a photo can turn an okay shot into something really special. Don't be afraid to play with your pictures in photo editing software!
Take Many Photos
In the past, perfectionist photographers tried to take the perfect shots from just the right chosen angle. With the advent and eventual commodification of digital film, taking many digital photos has become nearly free and effortless. You can take many photos and ultimately discard as many as you want. Remember, the camera LCD that displays the photo right after you take the picture, is not a 100% match with how the photo will appear on your computer screen when you get home. Some pictures which look bad on the LCD might turn out pretty good on the computer, and vice versa. Just take many pictures and have fun with it. To take great photos, you will need good equipment. Check out these GoPro Cameras that can help you capture the amazing moments from your hikes.
Author Bio
Rhonda Greene is a freelance writer and hiking enthusiast from Michigan's northwestern Lower Peninsula. She and her husband Adam are co-writers of the Hiking Northern Michigan blog, which is a trail guide about outdoor activities in the Northern Michigan region.