Hiker Public Profile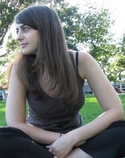 Kimberly S
I enjoy hiking and meeting new people.
Organizer for These Hiking Groups
This member has not created any hiking groups.
Member of These Hiking Groups
Group description: Fun and social urban and inner-city park group. I usually do themed hike like historic hikes, fun hikes, hikes to see or find something, or silly hikes like bring-your-own-beer hike :) I did many hikes in the San Francisco area and even had them mentioned on NPR, newspaper, and a number of publications. It is really good times. I look forward to doing this in New York!
Hikes attended by Kimberly S
This member did not attend any hikes.
Hikes Led by Kimberly S
This member did not lead any hikes.
Member Location
Latitude: 40.855778 | Longitude: -73.944801
50 Parks Near User Location
Fort Washington Park
Bennett Park
Jacob Javits Playground
Gorman Memorial Park
J Hood Wright Park
West 186th Street Basketball Court
Fort Tryon Park
Quisqueya Playground
McNally Plaza
Wallenberg Playground
Coytesville Park
Jacob K Javits Athletic Field
Audubon Playground
Anne Loftus Playground
Lieutenant William Tighe Triangle
Inwood Plaza
Van Fleet Park
Sherman Creek Park
McKenna Triangle
Roberto Clemente State Park
Dyckman Oval (historical)
Sedgewick Playground
Monsignor Kett Playground
Monument Park
High Bridge Park
Bridge Playground
Morris-Jumel Ecological Education Garden
Featherbed Triangle
Plimpton Playground
Cedar Playground
Mosaic Success Garden
Westview Place Park
Ogden Plimpton Playground
Half-Nelson Playground
Beanstalk Playground
Merriam Playground
Jumel Terrace Historic District
Inwood Hill Park
Roger Morris Park
Audubon Terrace Historic District
Corporal Irwin Fischer Park
University Woods Park
Galileo Park
Constitution Park
Martin Luther King Triangle
Isham Park
Orville And Wilbur Playground
Goble Playground
Summit Avenue Park
Keltch Memorial Park
Cities To Hike Nearby
Coytesville
Fort Lee
Morris Heights
High Bridge
University Heights
Englewood Cliffs
Tremont
Spuyten Duyvil
Leonia
Fordham
Edgewater
Kings Bridge Heights
Kings Bridge
Morrisania
Melrose
Palisades Park
East Tremont
Englewood
Grantwood
Bedford Park
Upcoming Hikes Near Member Location