Hiker Public Profile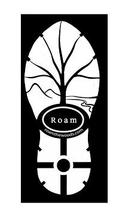 RoamtheWoods
During the winter months, Rosie can be found chasing litters of puppies, scooping poop, and managing to stay upright (most of the time) behind a team of Alaskan Huskies. In the summer of 2010, she got a chance to meander, slog, roam, navigate, tumble, and hike along the Pacific Crest Trail for five, awe-inspiring months. Founded and guides for Roam the Woods.
Organizer for These Hiking Groups
Group description: Get Trail Smart! Roam offers one and two week backpacking learning vacations for women. We utilize National Parks and Wilderness areas across the U.S. as our "classroom". Have you ever wanted to see glacier fed lakes, long distance trails, dormant volcanoes, waterfalls, lush meadows, mountain streams, awe inspiring peaks…and have the confidence to accept every lesson Mother Nature provides? Roam will show you the way! Visit: www.roamthewoods.com for more information
Member of These Hiking Groups
This member is not part of any hiking groups.
Hikes attended by RoamtheWoods
This member did not attend any hikes.
Hikes Led by RoamtheWoods
Hike description: Get a chance to gain a solid foundation of backpacking skills while exploring lush meadows, alpine lakes, glacier fed creeks, and awe-inspiring mountains. The hiking itinerary is manageable, so we can enjoy ourselves in this gorgeous alpine environment! Go to: http://roamthewoods.com/Trinity.html for more details or www.roamthewoods.com
Hike description: A two week backpacking adventure through the Sisters Wilderness Area in Oregon. Hike through lava fields, lush meadows, glacier fed creeks, clear alpine ponds, and amazing snow capped mountains. You will come away from this adventure recharged and with the confidence and skills to embark on your own outdoor endeavors solo or with friends.\r\n\r\nFor more details: http://roamthewoods.com/Sisters%20Loop.html or www.roamthewoods.com. If you have any questions or concerns please contact the organizer.
Hike description: Get ready to enjoy views of gorgeous Mt. Hood as we set off from Timberline Lodge. We will pass through some glacier fed river crossings on the way to Cascade Locks via the Pacific Crest Trail, so get ready to get your shoes wet and learn a new skill! The highlight of the trip will be veering off of the Pacific Crest Trail to wander down the Eagle Creek Trail known for its countless water falls. We will finish the week in Cascade Locks.
Hike description: A week long backpacking trip on the Appalachian Trail. Our journey will lead us to warm, breezy vistas and nights will be umbrellaed by skies full of stars. There is also the opportunity to catch the sites of beautiful waterfalls, the changing of the leaves (leaf peeping), black bears, and other wildlife. You will walk away from this experience with a better knowledge of the outdoors, and newfound hiking partners.
Hike description: Come join us for the week in Lassen National Park. The southernmost portion of the Cascade Range will be our classroom for the week. Enjoy solitude and camaraderie in a back country few wander into, while reveling in the awe-inspiring geologic features Lassen is home to. Please contact the organizer for more details or visit www.roamthewoods.com.
Member Location
Latitude: 31.985811 | Longitude: -81.086502
50 Parks Near User Location
Lake Mayer Park
Memorial Stadium
Bacon Park
Wormsloe State Historic Site
Isle of Hope Historic District
Forrest Hills Park
Skidaway Island State Park
Butter Bean Beach
Laroche Park
Hull Park
La Vida Country Club
Solomons Park
Nathaniel Greene Park
Grayson Stadium
Daffin Park
McCauley Park
Theus Park
Hedeman Park
Ardsley Park
Victory Heights Park
Ardsley Park-Chatham Crescent Historic District
Guckenheimer Park
Baldwin Park
Savannah Yacht and Country Club
Avondale Park
Cann Park
Myers Park
Juliette Low Park
Live Oak Park
Wells Park
Thompson Recreation Center
Savannah Victorian Historic District
Forsyth Park
Whitefield Square
Savannah Country Club
Calhoun Square
Monterey Square
Chatham Square
Troup Square
Lafayette Square
Juliette Gordon Low Historic District
Madison Square
Crawford Square
Pulaski Square
Savannah Historic District
Chippewa Square
Greene Square
Orleans Square
Columbia Square
Oglethorpe Square
Cities To Hike Nearby
Cresthill
Sandfly
Cedar Hammock
Bakers Crossing
Kings Wood
Harrock Hall
Halcyon Bluff
Grimball Park
Lakeside Park
Isle of Hope
Lynhurst
Rivers End
Chippewa Terrace
Parkersburg
Pin Point
Magnolia Park
Bona Bella
Vernonburg
Forrest Hills
Shirley Park
Upcoming Hikes Near Member Location