Hiker Public Profile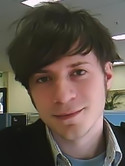 Kyryll Tenin Baum
So far this hiker has no bio.
Organizer for These Hiking Groups
Group description: Hiking all around Sydney and Blue Mountains with focus on old tram routes and eastern suburbs beaches and old catacombes, bring the fun!
Member of These Hiking Groups
This member is not part of any hiking groups.
Hikes attended by KyryllTenin Baum
This member did not attend any hikes.
Hikes Led by KyryllTenin Baum
Hike description: Every inventors dream hike between two equally awesome places along the stunning views of ladies in the eastern beaches. Also there are some trees and oceans.
Member Location
Latitude: -33.868790 | Longitude: 151.194214
50 Parks Near User Location
We could not locate any parks near this member.
Cities To Hike Nearby
Sidney
St. Marys
St. Marys
St. Maries C of C
Upcoming Hikes Near Member Location