Light and Sturdy Hiking Shoes
Heavy Hiking Boots
While there are many different types of shoes made for hiking, on this page we want to review a particular pair that may work well for both men and women in many types of situations: multi-day hiking, day trail hiking, and even walking around in your own city or local parks.
The shoe we tried is the Hedgehog III by The North Face. The Hedgehog is made for both men and women, and is a pretty cool shoe that very much looks like a sneaker.
Light Hiking Boots
These shoes are much sturdier than a regular sneaker, but are only a tiny bit heavier. You can tell that they will last a long time because of all the layers of materials on the side and top of the shoe. Despite so much "armor" the shoe still has little holes on top of the toes for air to come in, so that your feet get some air as well.
Lots of Traction
The bottoms of these shoes look a little bit like a tire from a tractor. The traction is pretty apparent and should last a very long time before it wears out; unless you are climbing Mt. Everest, of course. This type of traction is perfect for trails or even slightly rougher terrain. You can feel the treads of the soles gripping uneven ground as you move forward.
Safety
Since these shoes have pretty high traction, and also some cushioning for the bottoms of your feet, they raise you up an inch or two. While that may be a plus in the style department, be careful not to turn your ankle, as ankle sprains in elevated shoes tend to be more severe than in flatter shoes because the angle of extension of the bend is greater.
Another safety precaution is for walking on smooth ground. Since the treads of the traction are made for rough terrain, the entire sole does not touch the ground, and the shoes are slightly more prone to skids than shoes with completely flat soles. That is just a precaution as your humble writer has walked in these shoes for hours and did not slip, or ever feel a moment where that may be a possibility.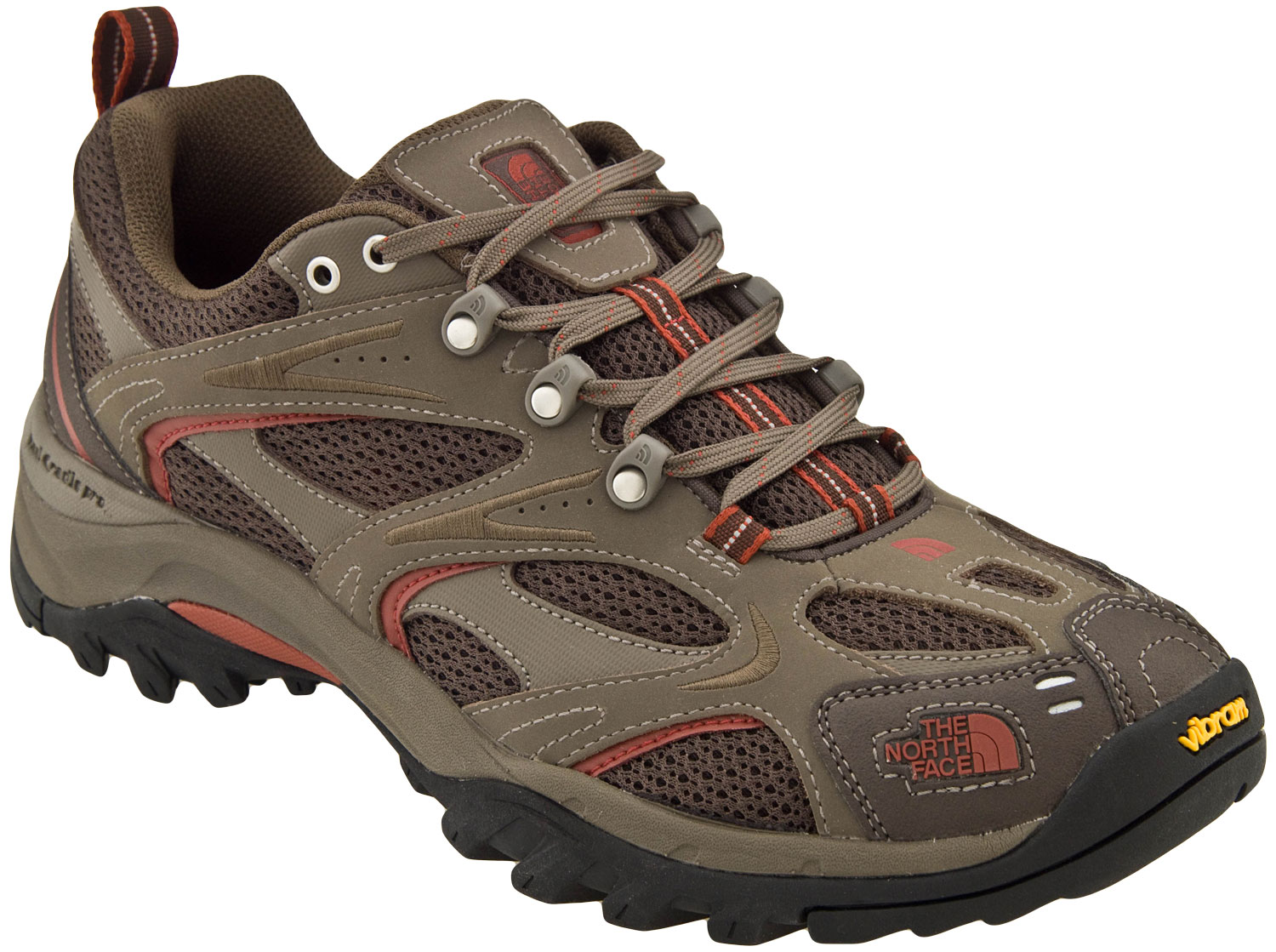 Shoe Comfort and Fit
The shoe has a generally snug fit around the foot. That is a huge plus because if your shoe wobbles, that can create all sorts of problems, injury risks and contribute to fatigue. This shoe is great because the materials around your foot are tight around your foot, but also soft enough to give a little so that your foot settles nicely and does not move around inside the shoe. This is also great for avoiding blisters which come from your feet moving around inside and rubbing against the socks and the shoe more than they should.
If you'd like to pick up a pair, take a look at these shoes at PlanetShoes which sells many different hiking shoes.
Join Us On Some Adventures
While we hope you found this article helpful, this site offers much more than that. You can join or lead hikes, and participate in community created maps for different aspects of hiking. Additionally, you can plan your hikes by visiting the trailhead map, plan out your trips and add trailheads you know of so that others can have more knowledge when planning their trips.