Hiker Public Profile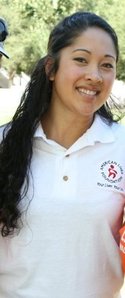 Desiree
So far this hiker has no bio.
Organizer for These Hiking Groups
This member has not created any hiking groups.
Member of These Hiking Groups
This member is not part of any hiking groups.
Hikes attended by Desiree
This member did not attend any hikes.
Hikes Led by Desiree
Hike description: This is the Liver Life Challenge Climb Mt. Shasta Kick-off Hike! FREE! Come join us! Have fun, eat some food, and social! The Hike: A warmup - about 2,000 feet and 1.5 hours to the top, and another 1.0 to 1.5 hours back down depending on our route.
Hike description: The American Liver Foundation's Liver Life Challenge Mount Shasta Climb offers a ticket to stand on the summit of the second largest volcano in the U.S. Our team trainings and fundraising program will lead you to the top with guidance, training and tools for success. From the moment you meet your climb team through the end of your Mount Shasta journey, the Liver Life Challenge Mount Shasta Climb will be an unforgettable, transforming experience for you while benefiting the those living with liver disease. Benefits of our Liver Life Challenge program include: Expert Mountain Guides. Our Mount Shasta guides have climbed, skied, explored the mountain and are the local professional choice. They are skilled climbers as well as fun and enjoyable team members who believe in providing the highest quality adventure while helping you achieve your goals. Team Trainings. Sweat it out with fellow hikers and encourage each other to reach the summit. We make climbing a team sport!. Hote...
Member Location
Latitude: 37.778687 | Longitude: -122.421242
50 Parks Near User Location
Memorial Court
Civic Center Plaza
Marshall Square
Pioneer Monument
O'Farrell-Larkin Mini-Park
Koshland Park
Market Street Theatre and Loft Historic District
Strauss Playground
California Volunteers Memorial
Alamo Square Historic District
Alamo Square
Kimbell Playground
Bush Street-Cottage Row Historic District
Recreation Park (historical)
Hamilton Recreation Center
Union Square Park
Huntington Park
Nob Hill
Seals Stadium (historical)
Lottas Fountain
Noe-Beaver Mini-Park
Southern Pacific Company Hospital Historic District
Helen Wills Playground
Chinese Recreation Center
Alta Plaza
Saint Marys Square
Chinese Childrens Playground
Mission Dolores Park
Buena Vista Heights
Mission Playground
Allyne Park
Russian Hill-Vallejo Street Crest Historic District
Russian Hill
Corona Heights Playground
Ina Coolbrith Park
Russian Hill-Paris Block Architectural District
States Playground
Portsmouth Square
Russian Hill-Macondray Lane Historic District
Liberty Street Historic District
Mechanics Monument
Mechanics Plaza
Mission Community Recreation Center
Panhandle
Michelangelo Playground
Jackson Square Historic District
George Sterling Memorial
Marini Plaza
Ignatius Heights
McKinley Square
Cities To Hike Nearby
San Francisco
Financial District
Fort Winfield Scott
Daly City
Fort McDowell
Sausalito
Tiburon
Brisbane
Belvedere
Belverde
Broadmoor Village
Broadmoor
West Oakland
Colma
Hilarita
Waldo
Marin City
Sholun
Emeryville
Harbor Point
Upcoming Hikes Near Member Location